1. Donate at our Support Epoch Page!
Please visit Support Epoch at http://supportepoch.com/
2. Donate by Check!
Please make check payable to:
The Epoch Times Association Inc.
Attn: Accounting Department
229 W. 28th St., Fl. 7
New York, NY 10001 USA
3. Donate in Other Ways like a Car Donation!
Click HERE to donate a car.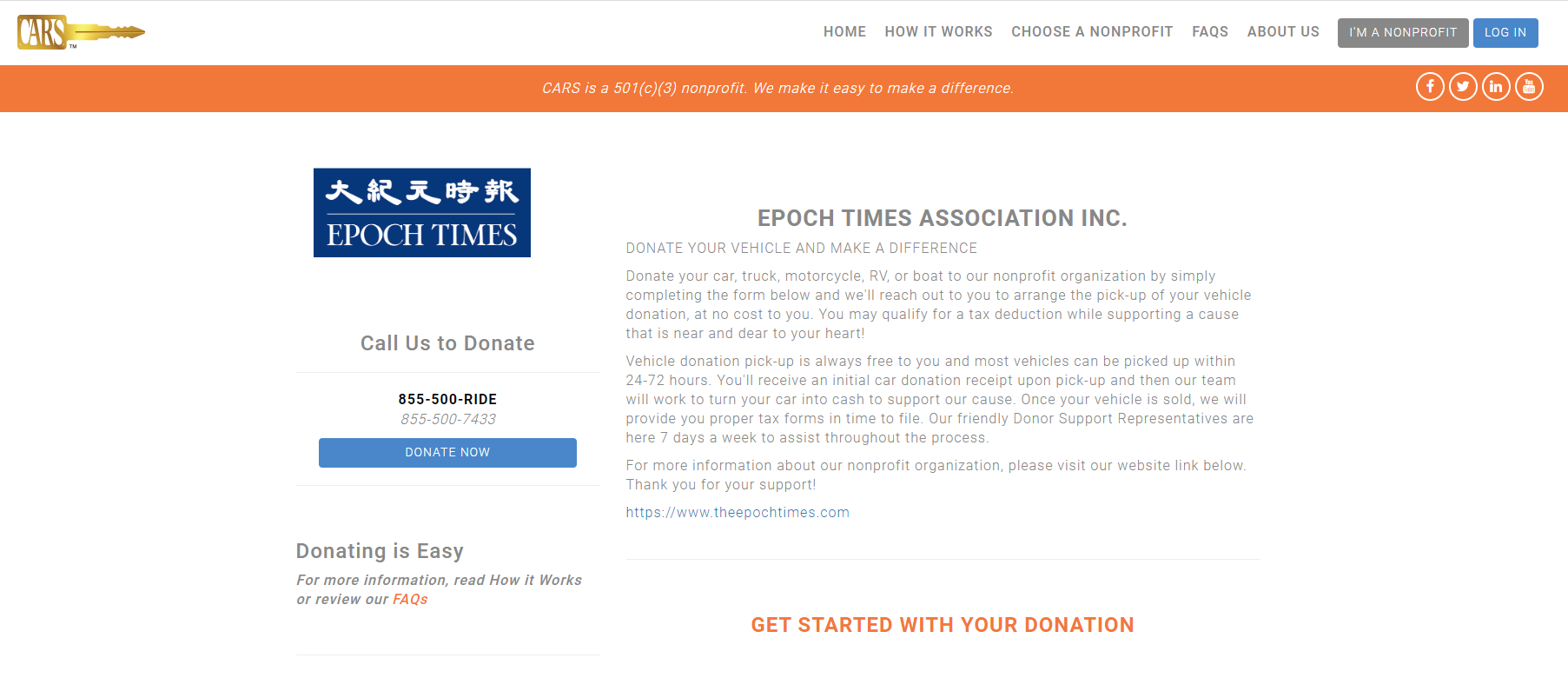 Related article: Terms and Conditions – Donations